Customer Reviews
Write a Review
Ask a Question
03/08/2021
Ivan P.

United States
Great wallet, highly recommend customizing it
I love the wallet. I added a customize Tuna image, in the past I have never had anyone comment on my wallet. I have had multiple friends ask about the Custom Tuna image (people who love to fish). Additionally, I have had a few complete strangers ask about it when I am paying for things. Probably the biggest complement is that I am in the process of helping the wife draw a custom image for her phone. Great wallet, keep up the great job!!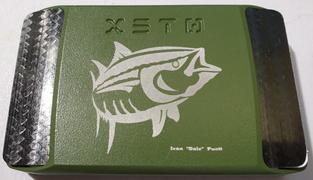 03/07/2021
Leo G.

United States
Great minimalist wallet
Very happy with the wallet. Spent almost a year researching metal and leather minimalist wallets. Easy to remove and replace cards. Design is durable and great looking.
03/07/2021
Alvin C.

Singapore
As good as always
Owned stow and xsto, never failed to impress me. Now with xsto, I can put my larger bills with no issue. Now the only issue is that I bought the wrong capacity so have to put some extra spare cards to hold the money in place.
03/05/2021
Jose M.

United States
My new everyday wallet
Amazing wallet! Holds my cards really well and I really like that it has room for cash under the cards. The carbon fiber business card cover works great and also looks really cool with the navy blue wallet. Got a custom spring too to see how it would look and it looks great! I will definitely be buying another wallet with a custom engraving on it.
03/04/2021
Abdulnasir A.

United States
Nice and practical
Well done , very nice color, really what am looking for
03/04/2021
Ben C.

United States
Best wallet
Love it! Great upgrade from the original
03/04/2021
Mike .

United States
I like it.
No complaints. I was worried about the cash holding ability as I tend to carry more than most. But I've easily been able to carry upwards of 25-20 bills without issue. In fact I've not yet had more than the wallet would carry on me. This may be due to the fact I bought a 6 card & only use 4 cards. That gives it a little more room for cash. I really like It. Well made. Fits in front pocket easily.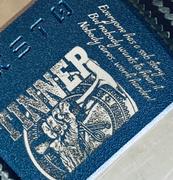 03/04/2021
Juan B.

United States
Best minimalist wallet
For years i been trying different minimalist wallets. All had different pros and ofcourse some cons but nonetheless they were good wallets. However, when i got the xsto. I knew that, that was the wallet i been looking for i put my card in put in a couple dollars and immediately made a 2nd order to a 10 card.( had ordered the 6 card). Never been more satisfied on a wallet then this. Love it.
03/03/2021
dong z.

United States
Super very cool
Super very good
03/03/2021
Jeffery M.

United States